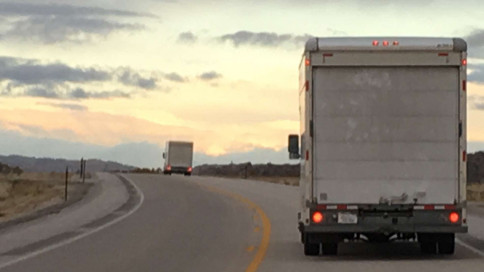 Do you provide local moving services as well as long distance moves?
A. Yes! Our Smooth Movers offices in Laramie, Wyoming, Cheyenne, Wyoming and Ft. Collins, Colorado provide relocation services for both local moves and long distance moves. Whether you're going across town, up the street, or across the country, Smooth Movers will handle your move with pride, care, and excellent customer service.
Q. Does Smooth Movers offer just loading or unloading services?
A. Yes! Have you decided to handle the transportation aspect of your move by yourself? Smooth Movers can send a crew to help you either load or unload your rental truck to help facilitate your move!
Q. What can I do to help prepare for my move?
A. The amount of your preparation can be directly reflected in your final bill. Every home, and every move is different. Contact your Smooth Movers representative for specific guidelines concerning the best methods for preparing for your move.
Q. How do I set up an in-home consultation?
A. Our in-home consultations are provided free of charge, with no obligation. You can complete the estimate form on our website or give us a call at 1-(833)-307-MOVE or (307) 363-1464 to set up a consultation! We can typically provide you a quote within one business day of your consultation.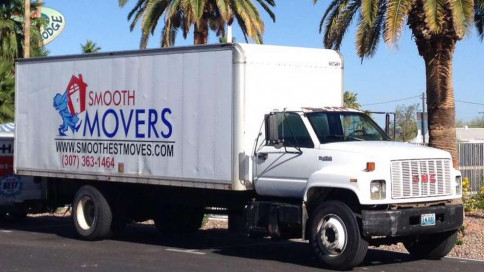 Q. Does Smooth Movers offer packing services?
A. Of course! Smooth Movers is more than happy to handle every aspect of your move: from packing up all of your belongings with precision and care, to loading your items on our trucks, to transportation and even unpacking. We offer a white glove all-inclusive service. If you'd like to pack your own belongings that's ok too! We can load your prepared boxes and totes for you too!
Q. Are there any hidden costs in your moving quotes?
A. Smooth movers believes in transparency in all of our billing. All costs, hourly rates, and surcharges are plainly listed in our contract.
Q. How do I book my move with Smooth Movers?
A. When you are ready to move forward with scheduling, contact our office at 1-(833)-307-MOVE or (307) 363-1464