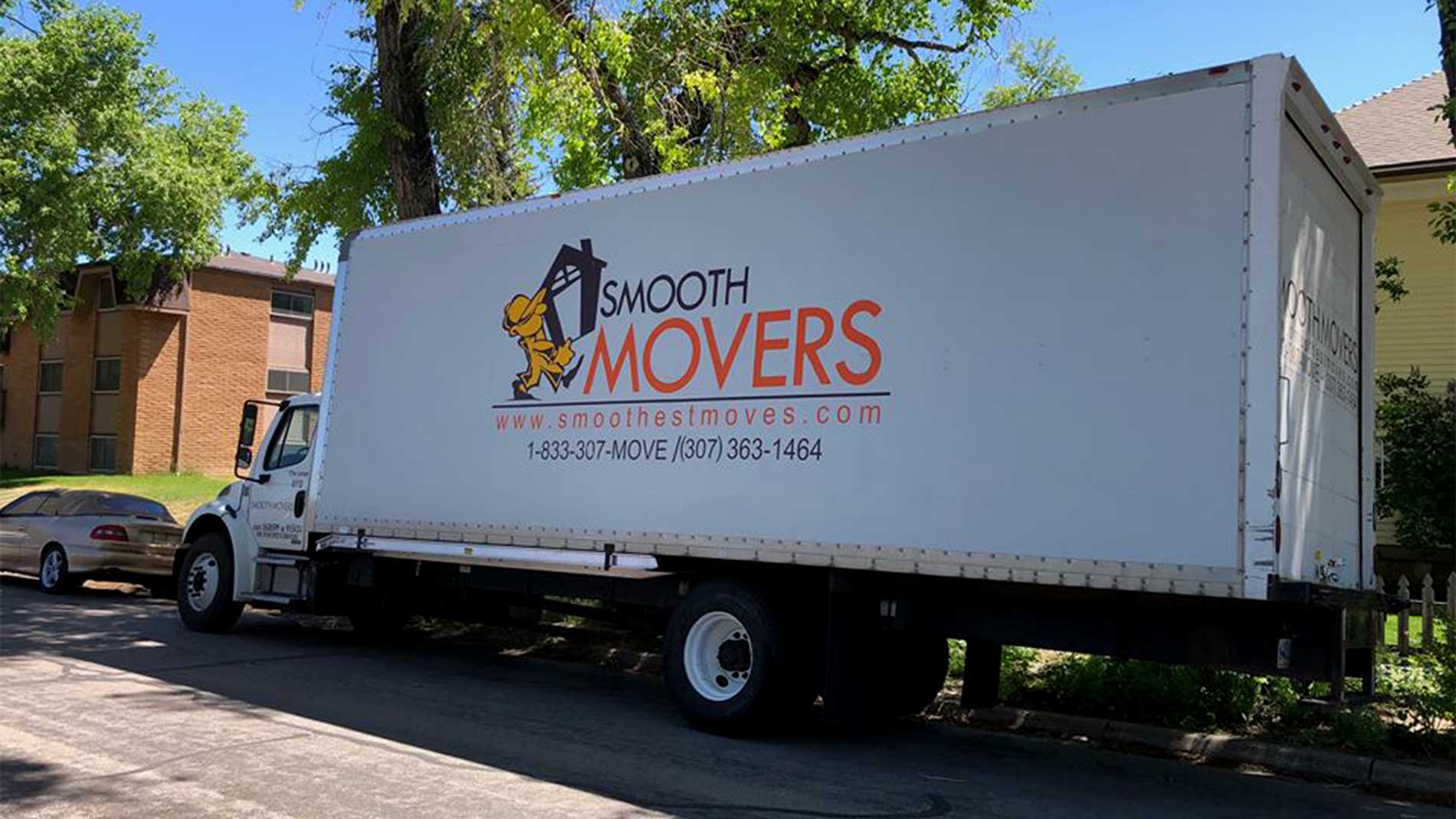 Where Are You Headed To?
We do local and long distance moving.
With Smooth Movers, you can get it all. Not only do we offer local and long distance moving, but we also have a wide variety of products available to help with your move such as:
Quality moving and shipping boxes of all sizes
Specialty boxes for fragile items
Packaging and shipping materials
Gently used moving boxes at discounted rates
To find out more about our services and products, give us a call 307-363-1464
Don't Settle for Less Than Exceptional Moving Services.
Whether across town or across the country, Smooth Movers goes the extra mile for you.
(307) 363-1464
Smooth Movers provides the care and professionalism you can expect from a crew with over 100 years of combined moving experience. Licensed and insured, we employ master movers who will protect your belongings and do the job right. Our long-distance and local movers are always willing to go the extra mile to serve you.

Contact us today by calling (307) 363-1464 to book your in-home or in-office consultation. There is no cost or obligation for this service, and often times we can have a representative to you within 24 hours.
Laramie, Cheyenne, WY & Fort Collins, CO don't make a move without us.

Need movers in Laramie, Cheyenne, WY or Fort Collins, CO?
CALL US FIRST AT
1-833-307-MOVE
OUTSTANDING CUSTOMER SERVICE STRESS FREE MOVES
That's why you'll appreciate hiring Smooth Movers. Our experienced local movers will relocate you...
Anytime - we offer 24/7 moving services to residential and commercial clients. We work weekends!
AAnywhere - for years, our local moving company has been helping clients move just down the block and across the country. Read our Testimonials page now to see what they have to say.
All types of moves - we move clients into and out of homes, ranches, farms, apartments, storage facilities, classrooms and offices, just to name a few. Call your local moving experts today!